king horror winston grievy frankenstein i cant stand it - Pumpkinhead (1988) - IMDb
Ably assisted by Valerio Bonelli's propulsive editing and Bruno Delbonnel's opulent cinematography, the film flirts with magical realism throughout. The camera may pull back in a breathtaking shift of perspective, show a battle from high above as remote bursts of fire, or take us on a slow-motion tour through the streets of England, where ordinary people soldier forth on the brink of total disaster.
The film may still feel a little rushed in places, but it's certainly one of those rare cases in which it's actually advisable to split the momentous brick that is King's novel into two parts, since the book is a natural entwinement of two separate narratives. It makes a resurgence every 27 years; one story sees it terrorise a group of kids, The Loser's Club, the other sees them return to their home town as adults to face him once more.
Marvel Studios' "Black Panther" follows T'Challa who, after the death of his father, the King of Wakanda, returns home to the isolated, technologically advanced African nation to succeed to the throne and take his rightful place as king. But when a powerful old enemy reappears, T'Challa's mettle as king—and Black Panther—is tested when he is drawn into a formidable conflict that puts the fate of Wakanda and the entire world at risk. Faced with treachery and danger, the young king must rally his allies and release the full power of Black Panther to defeat his foes and secure the safety of his people and their way of life.
There are certain things you're never meant to talk about; religion, sex, politics. Dave and Ken talk about them all. But don't get hot...
This October's Cult of Chucky sees the return of Andy Barclay (Alex Vincent), the original boy to be tortured by Chucky in Child's Play in 1988. We've already seen the character through the original three films develop, and he made a cameo appearance in Curse of Chucky in 2013. This sort of consistency is what helps give each of these films gravity.
Black Panther  will debut in theaters on February 16, 2018. Are you excited to see Winston Duke as M'Baku and Letitla Wright as Shuri? Let us know in the comments.
A Political Science and MBA grad who started FilmBook during an eCommerce B-School course in 2008. Cinema and TV addict. Former writer at Empire Movies, Blogcritics, and Alternative Film Guide. In addition to writing for FilmBook, he also edits the copy published on the website, manages its writing staff, manages the back-end operations, site finances, its social network accounts, and works with publicists, actors, and companies on press coverage and promotions. He has also created and Trending .
A dangerous blizzard hits an isolated town and brings along a mysterious stranger intent on terrorizing people for his own desires.
21
41
61
81
101
121
141
161
181
201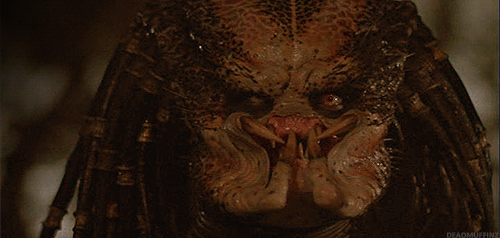 lm.rail-news.info