Various this is religion - Mark Twain quotations – Religion
This page is best viewed in an up-to-date web browser with style sheets (CSS) enabled. While you will be able to view the content of this page in your current browser, you will not be able to get the full visual experience. Please consider upgrading your browser software or enabling style sheets (CSS) if you are able to do so.
Denomination Key ABC - American Baptist
ABC/NBC NBC/ABC - Dually aligned American Baptist and National Baptist
AG - Assemblies of God
AME - African Methodist Episcopal
ANGLICAN - Anglical
ARC - Alliance of Reformed Churches
BGC - Baptist General Conference
BAPT - Baptist (unspecified)
BBF - Bible Baptist Fellowship
BRETHREN - Brethren
CAL - Calvary Churches
CBF - Cooperative Baptist Fellowship
CCCC - Conservative Congregational Christian Conference
Christian - Independent Christian Churches or unspecified
CMA - Christian & Missionary Alliance
CME - Christian Methodist Episcopal
COC - Church of Christ
COG - Church of God, Cleveland
COGA - Church of God, Anderson
COGIC - Church of God in Christ
CONGREG - Congregationalist (unspecified)
CRC - Christian Reformed Church
DOC - Disciples of Christ
EC - Evangelical Covenant
EPIS - Episcopal
EF - Evangelical Free
ELCA - Evangelical Lutheran Church in America
EPC - Evangelical Presbyterian Church
EVAN - Evangelical
FCA - Fellowship of Christian Assemblies
4SQ - Four Square
GBA - General Baptist Association
HOLINESS - Holiness (unspecified)
ICC - International Church of Christ
IPHC - International Pentecostal Holiness Church
KPCA - Korean Presbyterian Church
LCMS - Lutheran Church, Missouri Synod
LUTH - Lutheran (unspecified)
MCC - Metropolitan Community Church
MISSBAPT - Missionary Baptist
NBC - National Baptist Convention
NAZ - Church of the Nazarene
NONDENOM - Independent, Nondenominational
PAW - Pentecostal Assemblies of the World
PAC - Pentecostal Assemblies of Canada
PCA - Presbyterian Church of America
PCUSA - Presbyterian Church, .
PENT - Pentecostal (unspecified)
PNB - Progressive National Baptist
PRESB - Presbyterian (unspecified)
QUAKER - Quaker
RCA - Reformed Church in America
RELSCI - Religious Science
SA - Salvation Army
SDA - Seventh-day Adventist
SBC - Southern Baptist Convention
UMC - United Methodist Church
UCC - United Church of Christ
UPCI - United Pentecostal Church International
UNITY - Unity
UNK - Unknown (unspecified)
UPC - United Pentecostal Church
VINE - Vineyard
WELS - Wisconsin Evangelical Lutheran Synod
WES - Wesleyan [Visit the Hartford Institute page of official
denominational homepages]
The second line of thought to be traced in this entry starts with the Hebrew Bible and continues with the Greek scriptures called by Christians 'The New Testament'. Morality and religion are connected in the Hebrew Bible primarily by the category of God's command. Such commands come already in the first chapter of Genesis . God created by command, for example 'Let there be light' ( Gen . 1:3). Then, after the creation of animals, God gives the command, 'Be fruitful and multiply', and repeats the command to the humans he creates in the divine image ( Gen . 1:22). In the second chapter God tells Adam that he is free to eat from any tree in the garden, but he must not eat from the tree of the knowledge of good and evil. When Eve and Adam disobey and eat of that fruit, they are expelled from the garden. There is a family of concepts here that is different from what we met in Greek philosophy. God is setting up a kind of covenant by which humans will be blessed if they obey the commands God gives them. Human disobedience is not explained in the text, except that the serpent says to Eve that they will not die if they eat the fruit, but will be like God, knowing good and evil, and Eve sees the fruit as good for food and pleasing to the eye and desirable for gaining wisdom. After they eat, Adam and Eve know that they are naked, and are ashamed, and hide from God. There is a turning away from God and from obedience to God that characterizes this as a 'fall into sin'. As the story goes on, and Cain kills Abel, evil spreads to all the people of the earth, and Genesis describes the basic state as a corruption of the heart (6:9). This idea of a basic orientation away from or towards God and God's commands becomes in the Patristic period of early Christianity the idea of a will. There is no such idea in Plato or Aristotle, and no Greek word that the English word 'will' properly translates.
Some Hindu theologians and Brahma Kumaris believe personhood begins at three months and develops through to five months of gestation, possibly implying permitting abortion up to the third month and considering any abortion past the third month to be destruction of the soul's current incarnate body. [32] [33]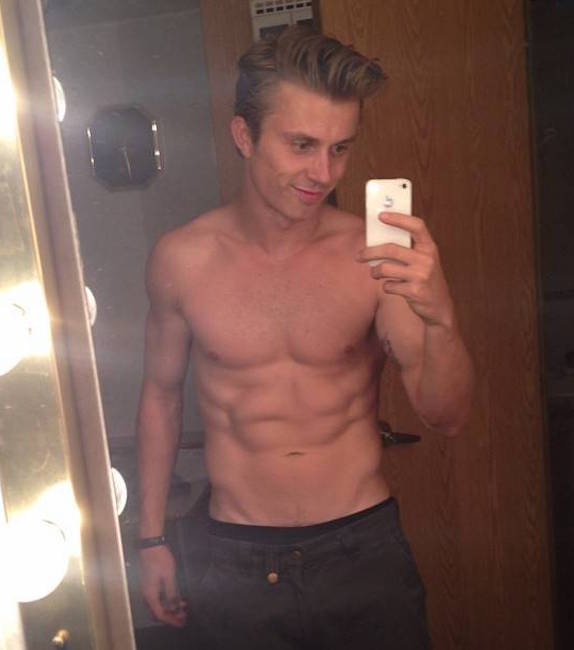 tp.rail-news.info