Ella fitzgerald brighten the corner - Porgy and Bess (Ella Fitzgerald and Louis Armstrong album.
In between there are the sumptuous classics by Bobby Helms, Brenda Lee, the Beachboys and Burl Ives on disk one, balanced on disc two by more recent standards, including Bruce Springsteen's live version of "Santa Claus Is Comin' to Town" and John and Yoko's "Happy Xmas (War is Over)." You're not obligated to like everything here, but that's why Santa invented the forward button on your CD player. --Martin Keller
"A Tweenies Christmas" by The Tweenies "A Tweenies Christmas" comes hot on the heels of their sell-out stadium tours, the success of their debut album "Friends Forever" and the continued success of their TV show. Filled equally with new compositions and cover versions of favourite festive tunes (there's seven of each on the album), this is the ideal collection for getting children (and parents) into the Christmas party mood. Opener "I Believe in Christmas" is a swinging, pop number in the style of S Club 7s "Reach" but with added sleigh bells. If it wasn't for the baby-speak Tweenie vocals, it would be difficult to differentiate between this track and Rachel and Co "doing their thing". Another new tune "Light Up the World" is a warm, feel-good song set on Christmas Eve, while "Fab-A-Rooney Christmas" is the Tweenies jovial Christmas anthem. At times though the toddler-talk (or singing) does complement the song, for instance Milo's nasal rendition of "Merry Xmas Everybody" almost resembles Noddy Holder's blaring vocals on the Slade original. -- John Galilee Young children love the Tweenies with their high activity, music filled TV shows. They are so colorful and lively and the characters so personable that I never complain when I'm asked to watch the show with the kids. They make great videos too, which are available through the Christmas Videos section, which you can access via this link. Al' "Christmas Treasures" - Mehdi

It is rare that I give an album as high of a recommendation as this one, but this Gem will become on of your favourites and that's a promise. Michael Barbieri.

Produced in Mehdi's unique style, these instrumental holiday favorites are cheery and groove oriented. Christmas is a very special time of year and this album takes the listener to that very special feeling of joy and happiness. MTS.
"Christmas In Concert" - John Denver Price

My first John Denver concert was Christmas 1996, just a few days before this concert. I am thrilled to have it on CD. John's voice is wonderfully rich and clear, one of the most beautiful I've ever heard. "Oh, Holy Night" is breathtaking! "Falling Leaves" is the perfect closing to this excellent performance. The only reason I can't give the album five stars has nothing to do with the quality of the CD or with John's singing; it's with some of the selections. Why, oh, why did he include "Please, Daddy"? With a voice as beautiful as John Denver's, it's sad he wasted it on such pieces as "Rudolph" and "Jingle Bells." How I long to hear him sing true Christmas carols. The few that he did in this concerts are beautiful, though, and the children's choir is excellent. It is difficult to hear some of John's remarks. When all is said and done, everyone who likes John Denver even a wee bit needs this album. Reviewed by Patricia from Lancaster, PA United States
"Christmas Extraordinaire" - Mannheim Steamroller

Chip Davis's Mannheim Steamroller hasn't lost any ground in the six years since their last Yuletide offering. Christmas Extraordinare is another innovative and heartfelt collection of seasonal treasures played on a combination of 18th-century instruments and modern-day synthesizers, drums, and electric guitars. While not the first to marry different ages of musical instruments, Davis and his cohorts use them with imagination and an intensity that gives new life and drama to this rather inert genre. For material, Mannheim Steamroller asked their fans to choose their favorite holiday selections and vote on their Web site. The results of the poll are a fine mix of old and new--with slightly more emphasis on the modern--ranging from the bracing "Fum, Fum, Fum," a traditional Catalan carol, to Tchaikovsky's "Faeries" from The Nutcracker. Mannheim Steamroller imbues this beloved song with an almost militaristic edge, grounding it with an ominous tuba that gives the usually fey "Dance of the Sugar Plum Fairies" an edgy tension. "Winter Wonderland" is a spectacular work, bordering on prog rock, as if Emerson, Lake & Palmer had re-formed to whip up a winter blizzard gone amok. While most of the Mannheim Steamroller's Christmas albums are largely instrumental, Davis has employed the considerable talents of University of Michigan's Glee Club to sing on "O Tannenbaum," respectfully fading their elegant, full vocals around the pristine voice of Johnny Mathis, elevating this German carol to a cinematic peak. Don't miss out on the clever liner notes, which give the reader a whimsical, anecdotal history of the 12 songs. Reviewed by Jaan Uhelszki .
"Christmas Memories" - Barbra Streisand

What's a nice Jewish girl from Brooklyn cum internationally renowned pop diva doing releasing a(nother) Christmas album? Well, maintaining a long-lived American tradition, for one thing. But then, this companion piece to Barbra Streisand 1967 A Christmas Album has a mature, jazzy charm and sometimes smoky atmosphere that don't exactly conjure chestnuts roasting by an open fire. Just as Streisand has always used music as a stepping stone to something more ambitiously dramatic, she's used the holiday season here as an excuse to explore rich emotional sentiments, if not necessarily sentimentalism itself. As on its 1960s forebear, her choice of material here is mostly as fresh as it is surprising. Among the contemporary More Usual Suspects (David Foster's "Grown-up Christmas List," "A Christmas Love Song," and "Christmas Mem'ries" by Alan and Marilyn Bergman) are gems familiar ("I'll Be Home For Christmas," "What Are You Doing Christmas Eve?") and rare (Sondheim's updated "I Remember," "It Must Have Been the Mistletoe"). While not pathos-exempt (see "Closer"), Streisand's rich, ever-expressive voice masterfully drives a collection that stretches from "Ave Maria" (Schubert's, this time) to the ecumenical timeliness of "One God." Reviewed by Jerry McCulley "A Very Special Christmas" - Love, Bon Jovi, Crow, Powder, plus

Five volumes in 14 years would probably qualify these all-star benefit albums (Special Olympics) as a holiday tradition by now, even if all five have been hit-and-miss affairs. Still, the 2001 edition has a few more highlights than a quick glance at its offerings might indicate. Jon Bon Jovi tries to imitate Elvis on "Blue Christmas," and Darlene Love--surely as important a voice in the genre as Bing Crosby--falls short in her attempt to recreate her superior 1963 Phil Spector version of "White Christmas." Genuinely cool, though, are Macy Gray's jazzy "This Christmas," Eve 6's pop-metallic "Noel! Noel!," City High's hip-hop Christmas hybrid, and SR71's goofy take on Billy Squier's already goofy "Time to Say I Love You." Things get downright steamy--and Santa-sized--when John Popper meets up with . King for the bluesy "Back Door Santa." Reviewed by Bill Holdship
"The Time-Life Treasury of Christmas" - Various Artistes

This double CD album is stacked to the brim with classic popular music performed by many of the big names of yesteryear. You know what I'm talking about: Andy Williams, Perry Como, Ella Fitzgerald, Bing Crosby, Elvis Presley, Harry Belafonte and Johnny Mathis. Even Luciano Pavarotti makes an appearance. You couldn't have a better album than this, especially if you are thinking about buying a little token for mum and dad.
"What a Wonderful Christmas" - Anne Murray

This new album collects almost all of Anne's Christmas recordings from today and yesterday and refashions them into a truly sparkling holiday package. All the music on this album is splendidly presented with sparkling vocals and highly varied accompaniment. Anne mixes just what you'd expect from a Christmas album with a lot you might not. She's great at taking the traditional, the surprising and the eye-winking and blending it all into a great big musical plum pudding. This album will fly off the shelves as fast as Santa's sled and become one of the biggest Christmas sellers in history. You will LOVE it. Reviewed by a music fan from Chicago
"In the Spirit-Christmas Album" - Michael McDonald

This CD has been a welcome diversion from America's recent troubles. The beautiful and soothing "Peace" (co-written with Beth Nielsen Chapman) gives me goosebumps. There are only two or three standards here, which are covered very nicely; the rest are Michael's originals (with the help of some very talented collaborators). Michael has always been a talented singer and songwriter, but he's never been more heartfelt and soulful than here, where he's singing to and about the Lord. Just a little piece of heaven here on earth. Reviewed by Tracy VanEnkevort from California, USA.
"A Nancy Wilson Christmas" - Nancy Wilson

Has Nancy Wilson ever made a public move in her 40-plus-year career that wasn't tasteful? Aside from a couple of small-print notices, purchasers would never know that Wilson intends to donate her royalties from her first full- length Christmas disc to the Pittsburgh-based Manchester Craftsmen's Guild, an arts and education center for lower-income residents. Christmas finds Wilson moving between quietly felt moods with astute shifts in arrangement size; her trio, the Dizzy Gillespie alumni orchestra, and a chamber group are among the varied settings. As a choice for a houseful of family on Christmas Eve, this could hardly be better. A seemingly unpromising match between Wilson and the supremely fussy quartet New York Voices on "Carol of the Bells" ends up as one of the album's most sustained performances. Reviewed by Rickey Wright .
The album is notable as Fitzgerald's only songbook to concentrate on the work of a lyricist. Riddle's lush arrangements interact most beautifully with Fitzgerald on ballads like "Midnight Sun" and "Skylark". Fitzgerald's impeccable swing is most evident on "Something's Gotta Give" and "Too Marvelous for Words".
2017-12 | 2017-11 | 2017-10 | 2017-09 | 2017-08 | 2017-07 | 2017-06 | 2017-05 | 2017-04 | 2017-03 | 2017-02 | 2017-01 | 2016-12 | 2016-11 | 2016-10 | 2016-09 | 2016-08 | 2016-07 | 2016-06 | 2016-05 | 2016-04 | 2016-03 | 2016-02 | 2016-01 | 2015-12
she was preceded in death by her parents: ernest & audra sparks; brothers, beaman sparks, hugh sparks, and leroy sparks; sisters, marie lawrence and frances maxwell.
Don't do anything embarrassing on your birthday this year. You don't have as much time to live it down as you used to.
I found a 1oz bottle of this on clearance for $ last night at Ross and had to grab it. My intention was to give it to my hubby because he's been a little sad lately that his beloved Bvlgari Black is almost gone. Total blind buy....I had no idea what this one would smell like but the price was awesome enough to take a chance. When I got to my car, I sprayed a bit in the air and I was pleasantly surprised...nothing remotely like Black, of course and actually quite the contrary. Pour Homme, to me, comes across as a soft and ethereal musk paired with vetiver, a slice of lime and gentle puffs of soft aldehydes...and that's pretty much it. There are a myriad of notes listed here and I'm a little surprised because although I'm really enjoying this ( on myself!!!...I may not share with hubby after all!) I don't find it complicated...it's rather simple in a clean, light and inoffensive manner. That's not to say it's boring though....I find it unique for some reason but can't yet put my finger on it. It could almost be something from the Philosophy ( Grace + Vetiver) or Clean line...but with a grown-up,Bvlgari twist. Although I'm satisfied and enjoying the soft, gentle wafts of musky vetiver, I think I would have enjoyed the listed notes of Tea and Amber and Tonka as well yet my skin is not projecting those favorite notes of mine. There are only a few, targeted mens' fragrances that I really enjoy wearing on my lady skin (Obsession and Passion being a couple of them) and I think this is becoming one them which surprises me because it's obviously not anything like either of those. I wish it had a bit more sillage...it's SO soft...but really, that is my only complaint.
West Fargo Sheyenne (362-345--707): Maggie Manson 76-80--156, Ashley Peterson 0-89--179, Allison Schmidt 98-85--183, Jessica Koerselman 98-92--190, Mollie Gast 101-91--192, Alison Ault 98-94--192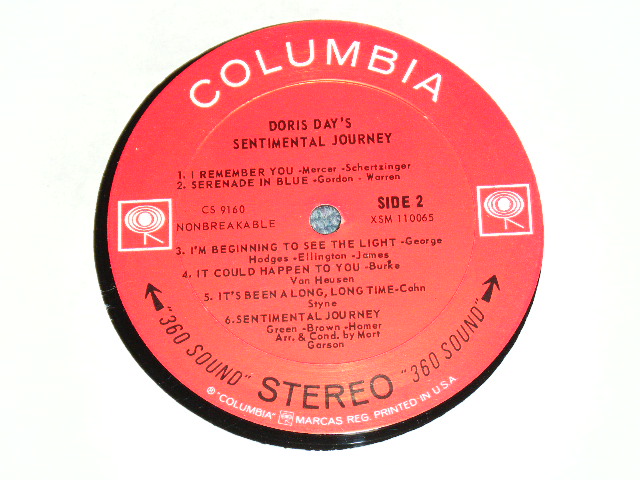 tp.rail-news.info